Activities
Cabins spend the first few days of every session together. They travel as a group to every major program area (Waterfront, Sports, Creative Arts (A&C), Outdoor Life (OLS)) and have opportunities to try a variety of activities. Then, campers will choose their individual activities for the second half of the first week and all of the second week.
When it is time to choose activity periods, counselors work with campers to understand their choices and help them create a list of classes in which they would like to participate. Campers are called at random to make their selections, and create their week's schedule. This experience teaches decision making, prioritization, patience, and learning new skills.
Along with traditional, yet individualized activities, counselors bring their unique talents and passions along with them each summer. The list of available choices and the opportunities to learn something new is great for all.
Our experienced, certified lifeguards ensure our campers are safe, while utilizing the waterfront. Additionally they are responsible for facilitating our instructional and recreational aquatic activities.
Waterfront
A sample of the waterfront activities we offer at camp includes:
Canoeing,

Kayaking

Sailing,

Paddle Boarding

Island Swim,

War Canoeing

Swim Lessons
Note: All of Kennebec Porch and Cobbossee Cabins are assigned to a period of Swim Lessons. Cabin buddies get to share this experience together.
Sports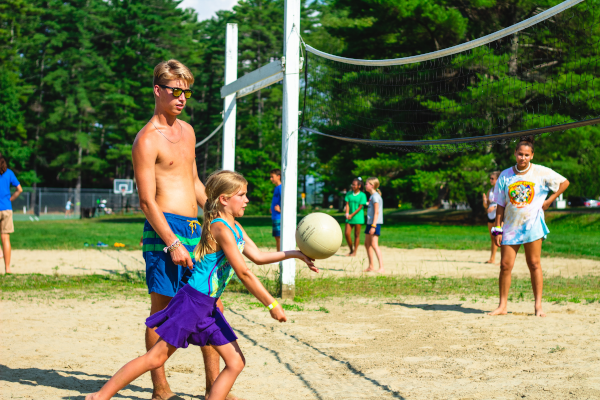 A sample of the sports activities we offer at camp includes:
Ultimate Frisbee, Volleyball
Basketball, F

itness Classes

Soccer,

Yoga

Tennis,

Zumba
Outdoor Life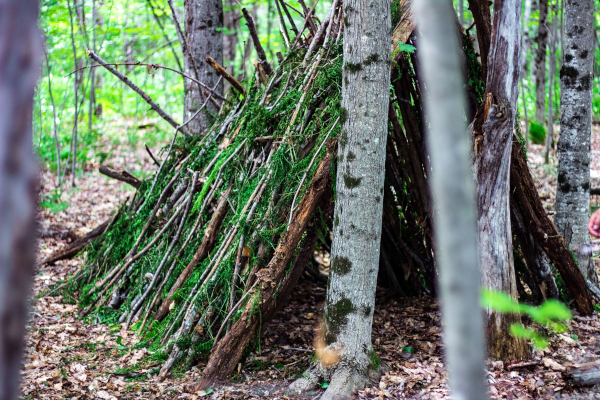 A sample of the outdoor life activities we offer at camp includes:
Archery,

Fishing

Fort Building,

Outdoor Cooking

Challenge Course,

Overnight Camping

Creature Catching,

Gardening
Creative Arts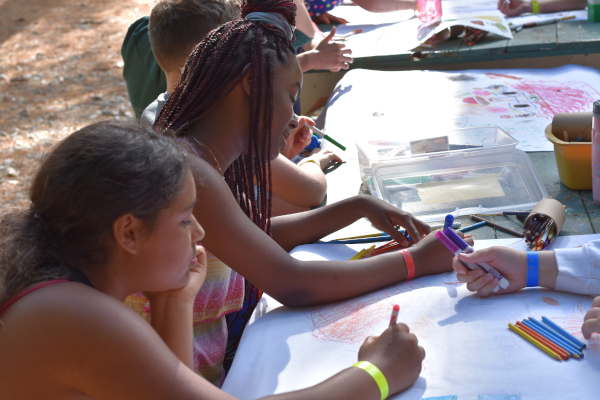 A sample of the creative art activities we offer at camp includes:
Acting,

Ceramics

Sketching,

Guitar and Ukulele

Dancing,

Bracelet Making

Nature Art,

Photography